Custom Greenwall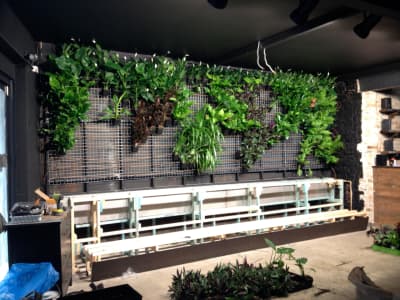 We have extensive experience designing and installing greenwalls for both commercial and residential clients.
We can provide a quotation for the design, supply, installation and maintenance of any greenwall solution. Our price will include all necessary wall fittings, plant material and irrigation. If required we can consult on specific plumbing and lighting needs.
DIY Greenwall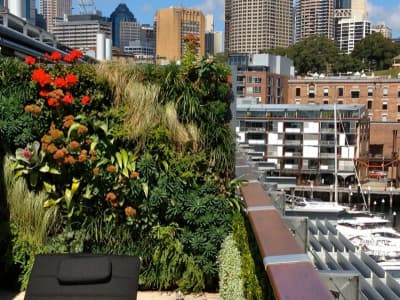 We have extensive experience designing and installing greenwalls for a broad selection of commercial, residential, industrial, and hospitality sector clients.
Using our patented "Green4Air by Greenwall Solutions" System constructing a greenwall is within the reach of most people. With a drill and a tape measure you can now build your own greenwall ; so let's get started!
Green Roofs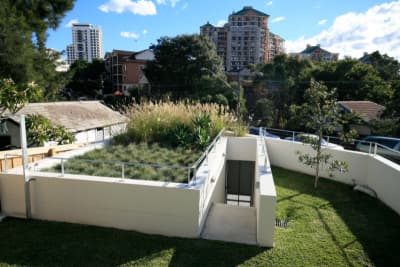 We can incorporate a Green Roof into most new or existing structures adding landscaped insulation to you building.
Our landscaping skills not only cover horizontal and vertical gardens but also elevated ones. Green Roofs have proven to be such a successful method of insulating buildings, thus vastly reducing energy consumption on heating and cooling, that many countries have begun to mandate their use.
Landscape Design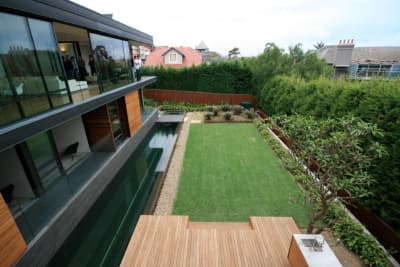 We also have qualified landscape designers on staff for more conventional landscaping projects.
While we specialise in greenwalls our expertise also extends to more traditional landscaping.
Greenwall Australia offers a comprehensive service from design through to construction and maintenance.
Maintenance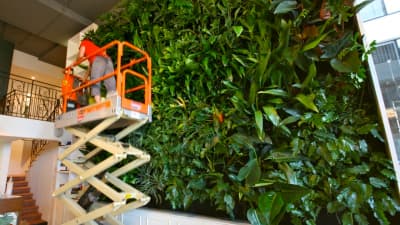 We provide an on-going maintenance service for all our installations
Greenwall Australia offers ongoing maintenance contracts for all our landscaping services. Regular maintenance will ensure your garden, wall or roof looks its best all year round.